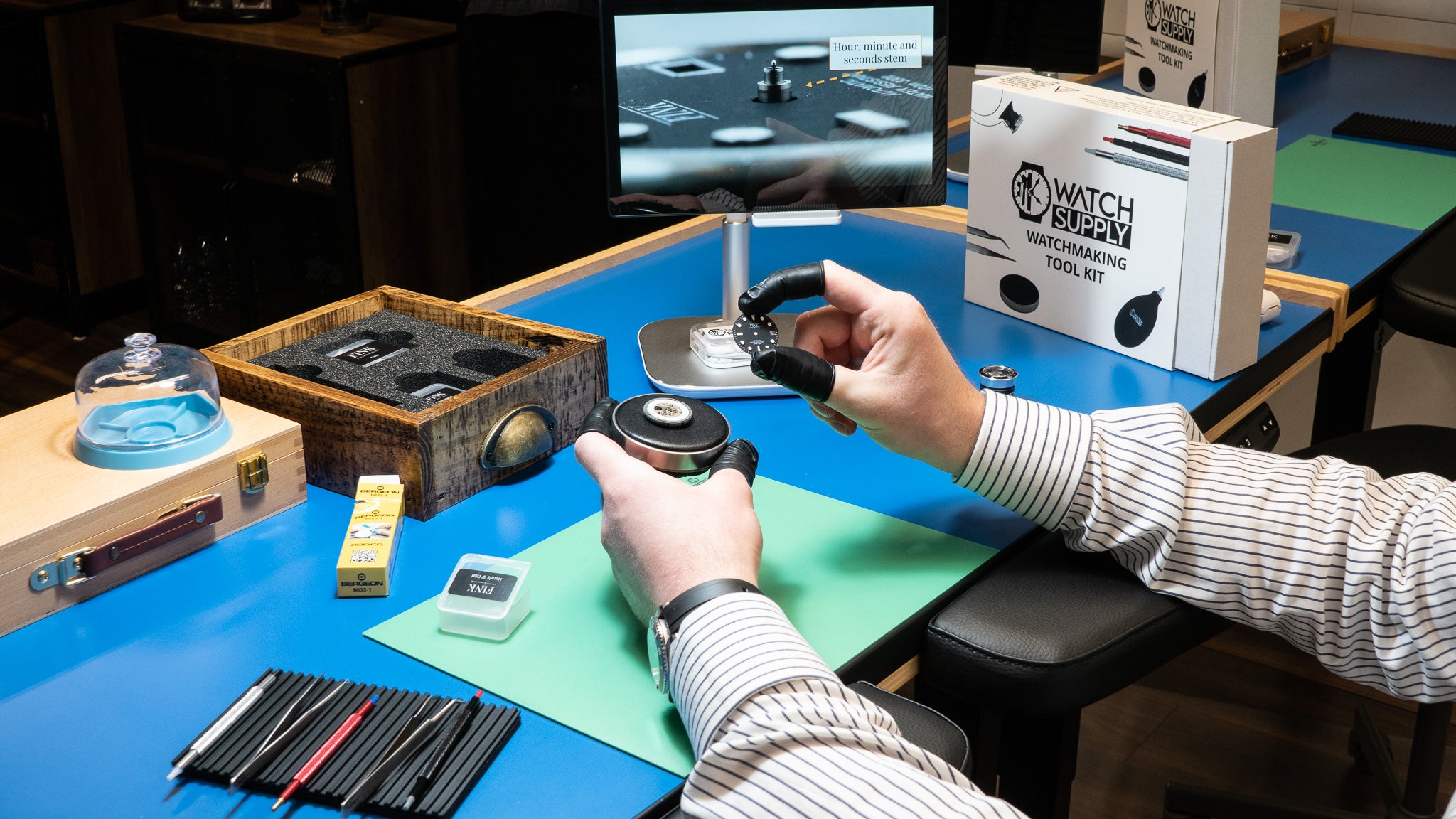 YOUR LONDON WATCHMAKING SHOP
START YOUR WATCHMAKING JOURNEY
Our Live events
Visit our London workshop
Everything you need in one box
Take a look into our kits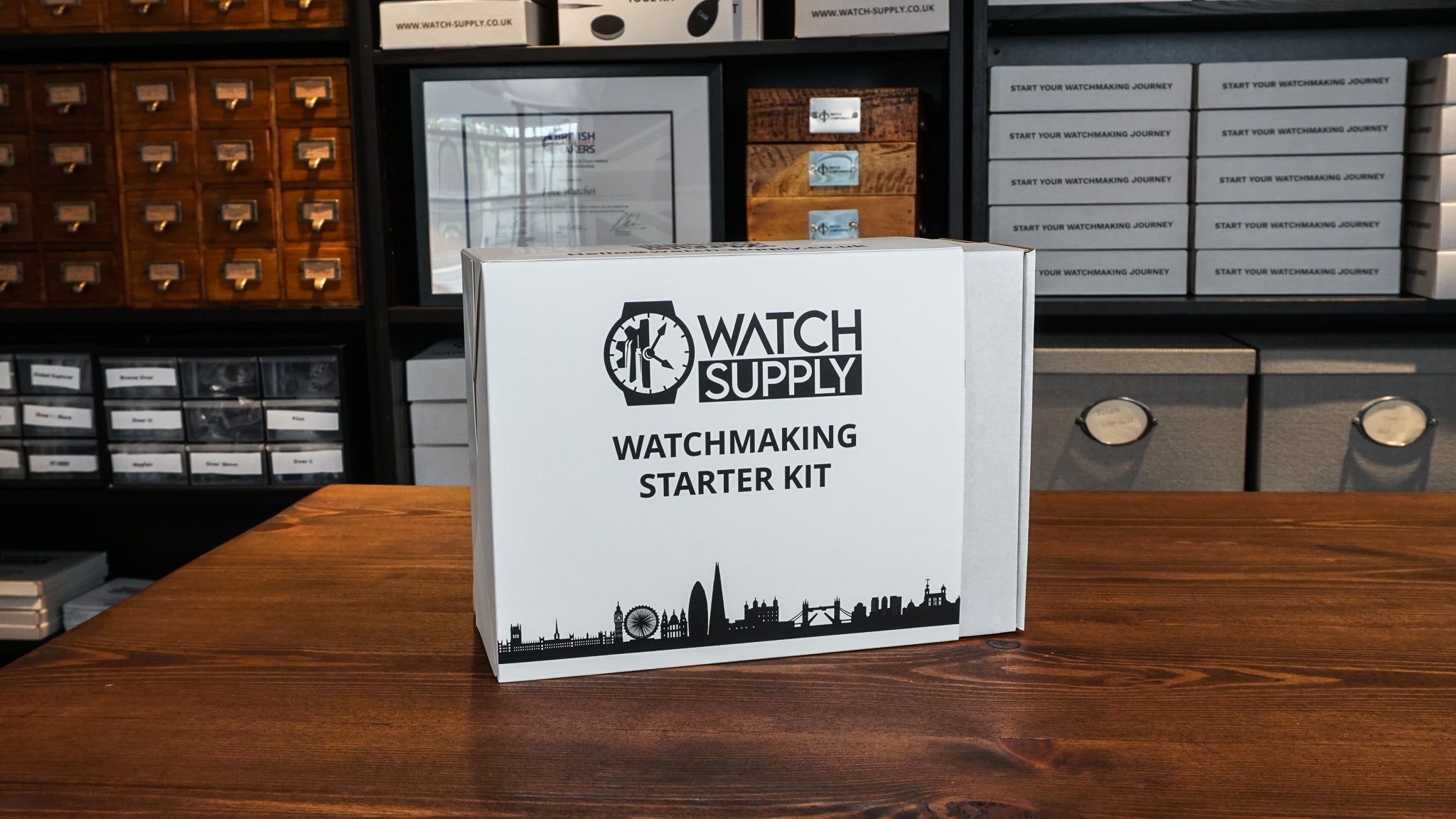 Parts, tools and instructions
Everything you need to build your own automatic watch at home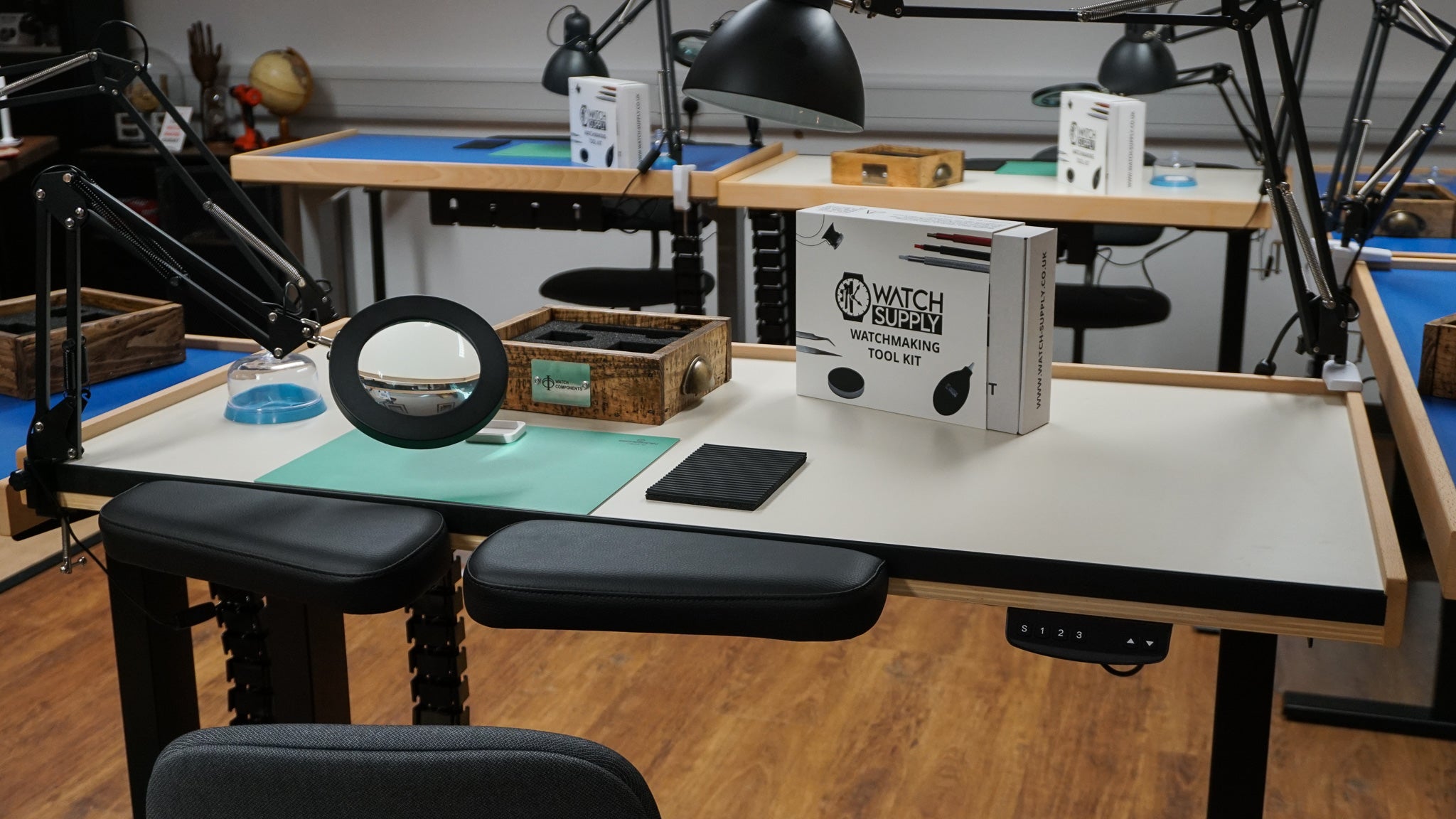 Visit our Workshop
Our live watchmaking events
Join us for a day on our benches, learn more about watchmaking and assemble your own watch to take home with you.
Watch kits
Our kits are designed to be as straight forward as possible to ensure everyone can assemble our kits with a steady hand, a bit of patience and our detailed instructions (see DIY guide). If you are unsure if the kit is suitable you can take a look at the instructions before you order or please reach out to us if you have any questions.
Simple answer: no. Our kits contain all tools and consumables needed to assemble your watch. And these are not just disposable low quality tools, but you can use them for any future repairs or modifications.
You also won't require any prior knowledge. The instructions are step-by-step and start at the very beginning, explaining all parts and tools involved. If you should have any questions you can always reach out to our technical support via Whatsapp or Email (see contact page).
About us
We are a UK watch shop founded on the idea of bringing the experience of watch-making to watch enthusiasts around the world. For that, we partnered up with Fink Watch Manufacturing, an independent watchmaker in London and our sister company. They select the parts for our kits and provide the instructions and additional technical support if you have any questions during the assembly.
Customer service is important to us and we will do everything we can to ensure you will enjoy shopping with us and assembling the kit.
We are available via our contact formular, e-mail or you can also send us a WhatsApp message at any time.
In addition, we guarantee that you will have a watch at the end of your assembly: if your watch is not working or you are stuck and don't want to finish, please reach out to us and we will finish or fix your watch free of charge (international shipment fees apply). The only exemption to this free service is if the movement or case are irreparably damaged and require replacement. We will of course offer you various options at this point.
Shipping
We supply our watch kits all across the UK and European Union. Packages are send via Royal Mail to arrive fast and savely at your door step. UK shipments are free of charge and include all relevant taxes in the price shown. For international orders, please note that sales exclude UK VAT (which is deducted automatically from the product price at the checkout). However, you will be charged local VAT taxes and potentially import duties (depending on your country). These will be collected by the logistic provider.
We aim to send out packages as soon as possible and usually not later than 1 business day after your purchase. From the moment we hand over your kit to the logistic provider, the length of the journey will depend on your location. For UK shipments you should expect 2 business days, while EU orders usually take 4 to 5 business days.